February 25, 2015
Australian neuropsychologist to lecture March 3 in Little Theatre for Oz to Oz program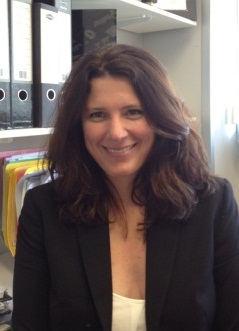 Heidi Muenchberger will deliver her Oz to Oz lecture, "The Design Homunculus: Mapping the human brain to the built environment," at 3:30 p.m. March 3 in the K-State Student Union's Little Theatre.
Professor Heidi Muenchberger is chair of healthy design and a principal research fellow at the Griffith Health Institute, Griffith University, Brisbane, Australia. Trained as a clinical neuropsychologist, Muenchberger spent 15 years researching the influence of lived environments on people with brain injury, spinal cord injury and other life-changing health conditions. She has led multiyear evaluations of major public health programs in Australia designed to improve quality of life for patients and livability of places. Outcomes of this work include predictive models of well-being, design guidelines for rehabilitation and healthcare settings, and tools for assessing person-centered design. Muenchberger is recipient of a Churchill Fellowship, 2009, and Fulbright Fellowship, Coral Sea Professional, 2014, and the quality of her work has been recognized by peers through a number of research excellence awards. She is widely published in peer-review journals, and recently edited a book on Health and Healing after Traumatic Brain Injury, Praeger Press.
During 2015, she will be based at Cornell University, New York, for three months to undertake her Fulbright Fellowship, under the expert guidance of Mardelle Shepley.