October 14, 2014
K-State Libraries recognizes Open Access Week with speaker, push for campus awareness
Submitted by Sarah McGreer Hoyt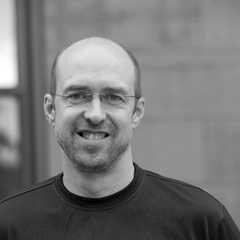 K-State Libraries will take part in International Open Access Week 2014, Oct. 20-26, to recognize efforts that make scholarly research freely available online.
"Our investment in and commitment to open access has expanded rapidly over the last two years," said Lori Goetsch, dean of K-State Libraries. "The Libraries now partner with organizations across campus to make textbooks more affordable and relevant; to assist faculty and researchers publishing in open access journals; and to strengthen both the university's open access publishing platform and institutional repository."
K-State Libraries' observation of Open Access Week begins with keynote speaker David Ernst from 3-4:30 p.m. Thursday, Oct. 16, in Hale Library's Hemisphere Room.
Ernst, executive director of the University of Minnesota's Open Textbook Initiative, created the Open Textbook Library, a single source for faculty nationwide to find quality openly licensed textbooks. He will describe how faculty can overcome barriers to adoption of open access classroom materials.
Following Ernst's presentation, a panel of three K-State professors who have successfully adopted alternative textbook models will share their expertise:
Robbie Bear, instructor, biology, adapted an OpenStax book for BIOL 198, Principles of Biology

Ashley Rhodes, instructor, biology, developed an iBook for BIOL 340, Human Body

Ann Knackendoffel, assistant professor, education, developed textbook modules on Canvas for EDSP 324, Exceptional Child in the Regular Classroom
All three received financial support from the Open/Alternative Textbook Initiative, which is funded by K-State Libraries and the Student Governing Association.
The Oct. 16 event is sponsored by K-State Libraries and the Teaching & Learning Center. Visit lib.k-state.edu/open-access-week for more information.
This announcement is one in a series on open access initiatives at K-State Libraries. Open Access Week is Oct. 20-26.