__________________________________________________________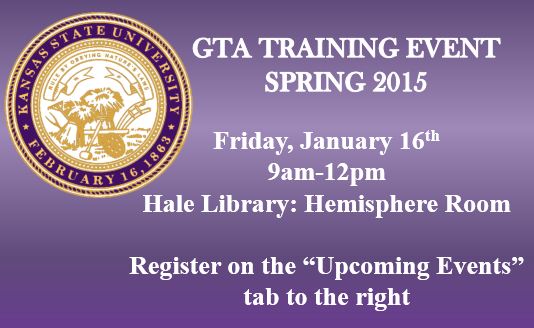 ---
Congratulations

to our Graduate Teaching Assistant
Whitney Jeter

Whitney has been selected as the doctoral winner of the Graduate Student Council (GSC) Award for Graduate Student Teaching Excellence. As the recipient of this award, she will receive a $500 scholarship from GSC, and her name and department will be engraved on a perpetual plaque to be displayed in the Psychological Sciences Department until next year's award recipient is selected. As the winner of this award, she will serve as K-State's doctoral nominee for the Midwestern Association of Graduate Schools (MAGS) Excellence in Teaching Award.

Todd Zakrajsek

"The New Science of Learning:
Concepts and Strategies for Changing the Way we Teach"

Dr. Mick Charney

"Reclaiming
the Lecture"