---
Welcome to the Teaching & Learning Center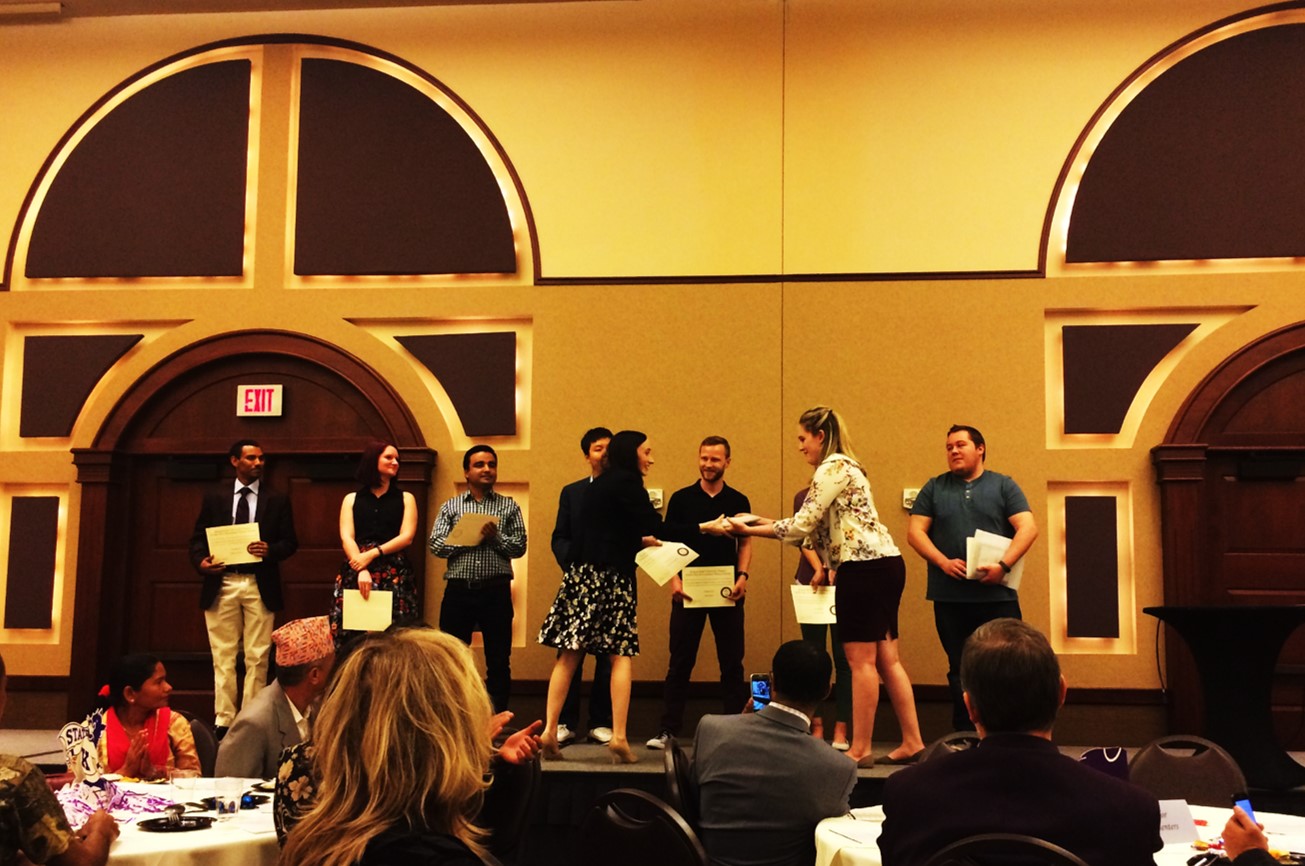 Congratulations to the graduate students who received awards at K-State Graduate Student Awards and Recognition Reception. Many of these students took EDCI 943: Principles of College Teaching. We are so proud of them! Their names are below:
Nick Barts, Marshall Hay, Tucker Jones, Sarah Kuborn, Amanda Martens, Abdullah Masmali, Stuart Miller, Mauresa Mitchell, Kim Newberry, Hyunghwa "Rick" Oh, Audrey Opoku-Acheampong, Emily Pascoe, Erica Sponberg, Stuart Sprague, Jesse Stein, Yile "Tom" Su,Jana Thomas, Monica Vaca-Cardenas, Mingying Xiang, Annamarie Sisson
---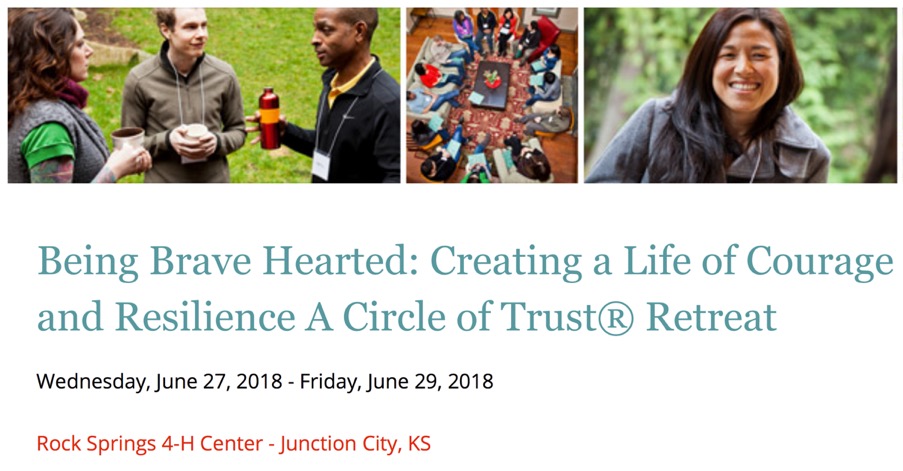 ---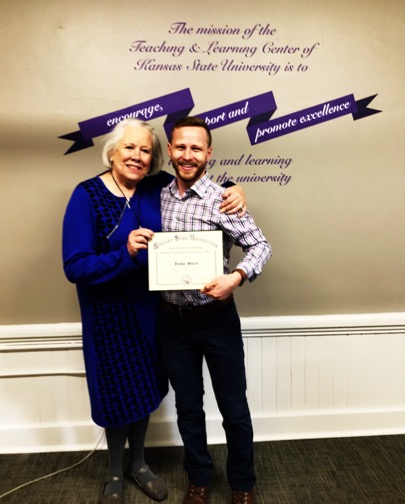 Jesse Stein, doctoral student in Kinesiology, recipient of the 1st ever award for GTA Teaching Excellence in his department. Jesse took our class, EDCI 943: Principles of College Teaching, and he credits what he learned in this course for his teaching award.
---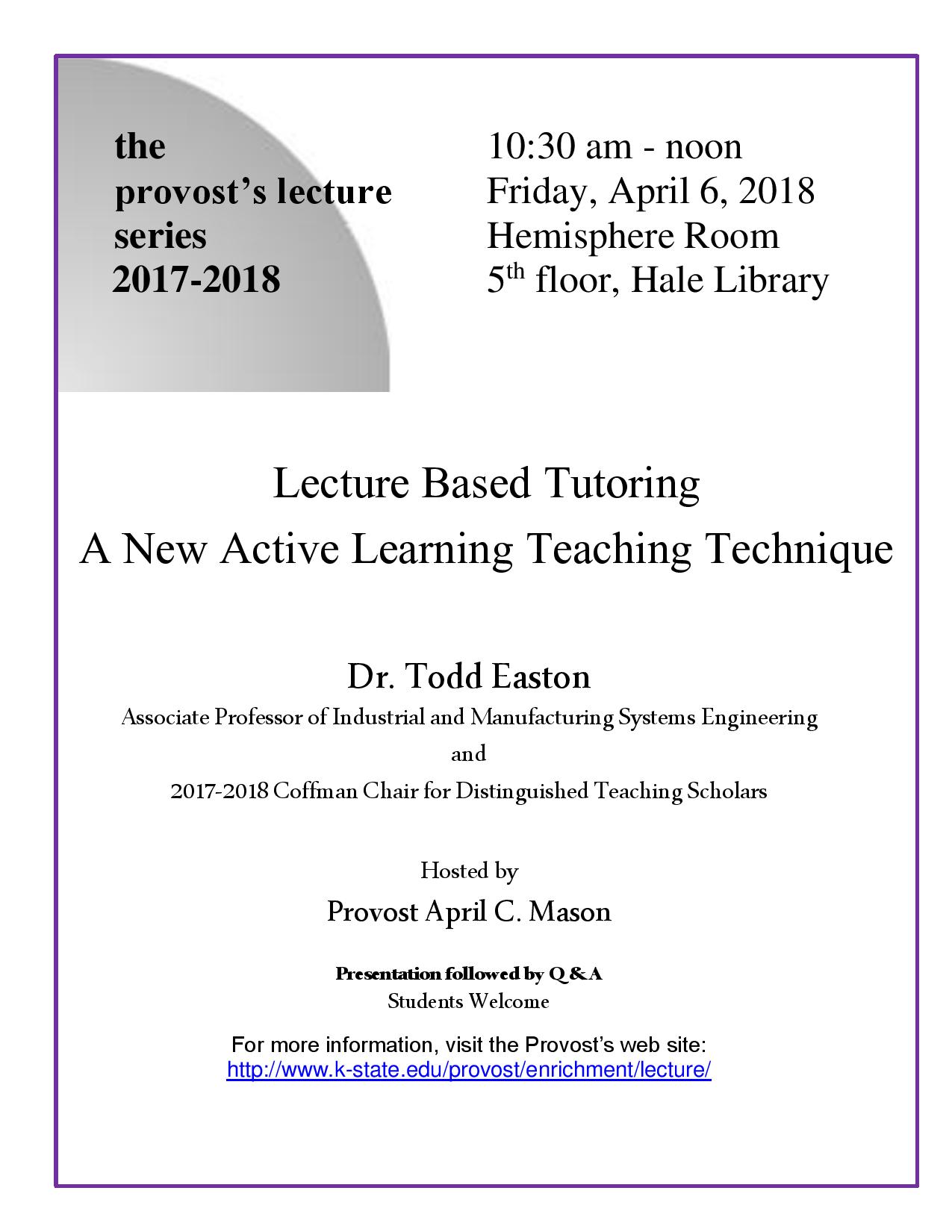 ---
---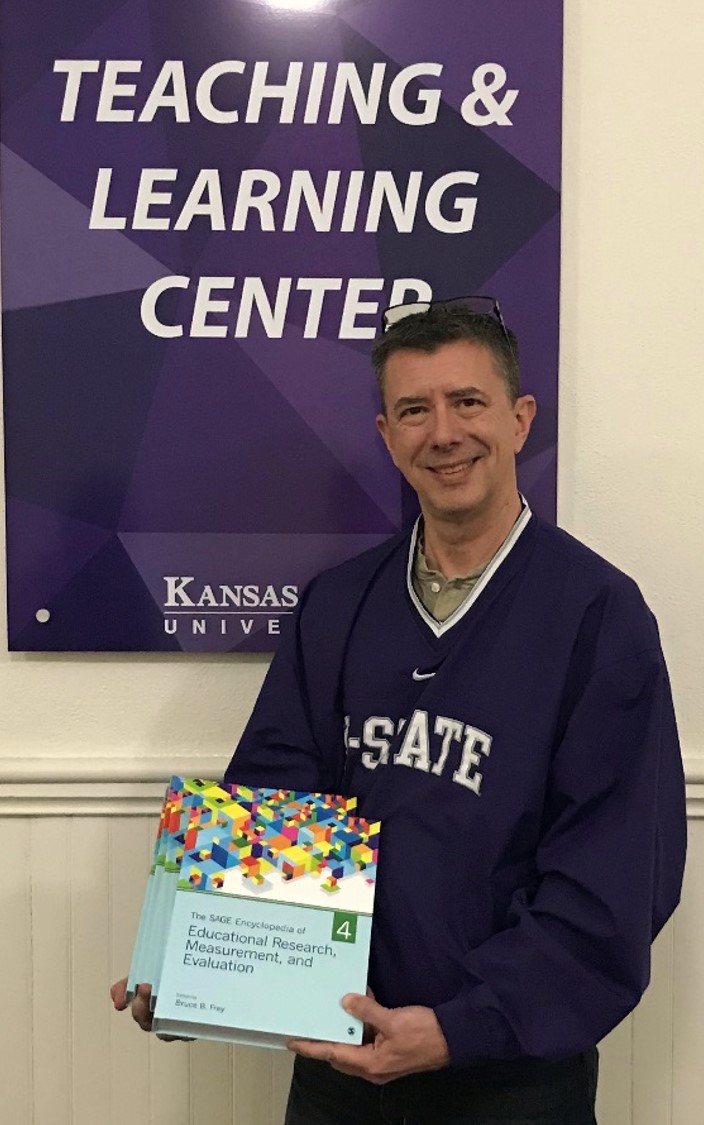 We are celebrating the great success of our colleague, Dr. Fred Burrack. His publications are included 3 times in this Encyclopedia of Educational Research, Measurement, and Evaluation. Congratulations, Fred.
---
---
No Cost to Attend
The live streaming of the event at Regnier Forum

Workshop begins in Regnier Forum at 1:00 PM
Please come early to sign in and get your name tag!
---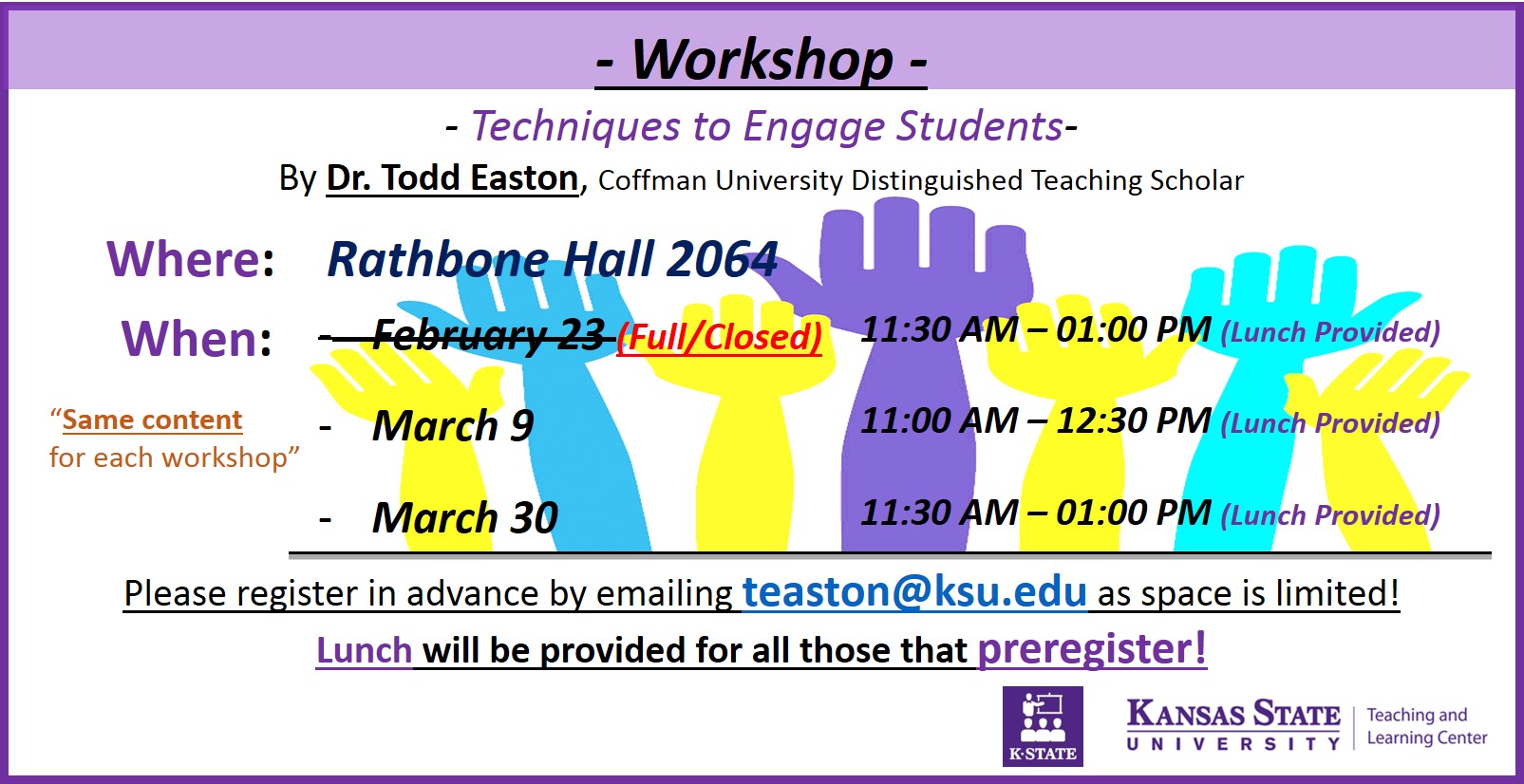 ---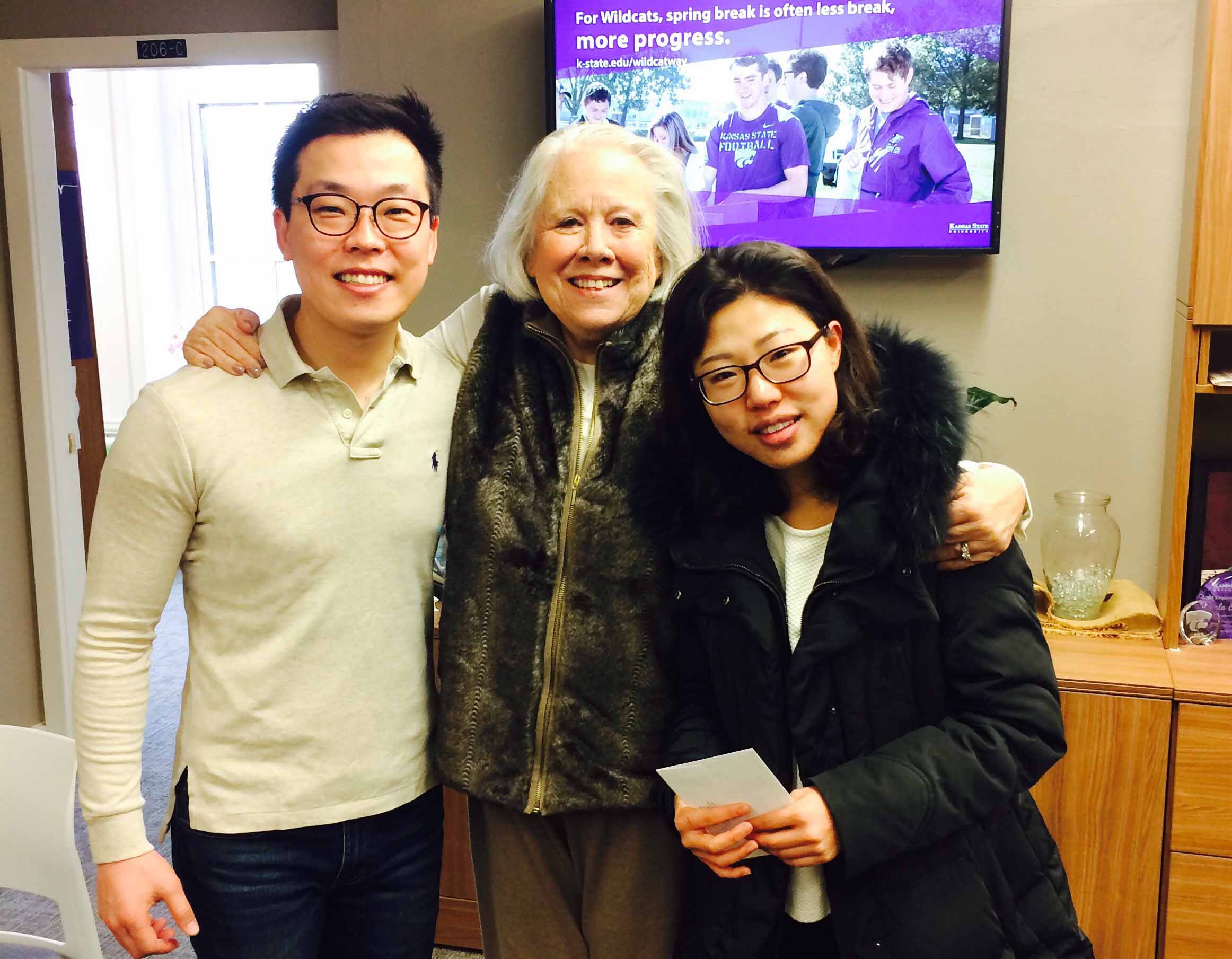 Eunhye Park and Hyunghwa Oh, K-State grad students won the Best Paper Award at 23rd Annual Grad Education/Student Research Conference in Hospitality&Tourism. From 122 presentations, four selected as best papers. Two from K-State! Both took EDCI 943, Principles of College Teaching
---
New Prairie Press: Online Publications