October 1, 2014
Union Program Council offers perks to VIPCats members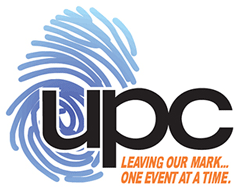 At a jam-packed Bosco Student Plaza, Union Program Council VIPCats members enjoyed all the perks at the Lindsey Stirling concert.
While more than 3,000 people came to the plaza in anticipation of Stirling, four individuals jumped at the opportunity to meet her. Union Program Council VIPCats members Kyle Phetteplace, Joseph Hunninghake, Mariktza Smith and Rochelle Visitacion are the members that had the chance to meet and get a picture taken with Stirling. Hunninghake, a violinist himself, also won the VIPCats grand prize, a violin signed by Stirling.
You can be a VIPCats member too. VIPCats offer perks for Union Program Council events like meet and greets, select a seat, buy-one-get-one movie passes and more. Follow VIPCats on Twitter @kstate_VIPcats. To sign up for VIPCats or for a complete list of all Union Program Council activities, visit k-state.edu/upc or call the Union Program Council office at 785-532-6571.