February 12, 2014
Nominations being accepted for annual community service awards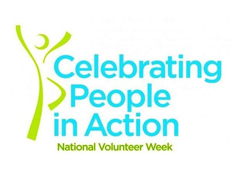 HandsOn Kansas State is accepting nominations for the 12th Annual Celebrating People in Action community service awards. These awards annually recognize an outstanding student volunteer, outstanding student organization, outstanding youth volunteer and outstanding community group for work done to better the Manhattan community.
All winners will be chosen based on their demonstration of exemplary leadership in service and commitment to addressing a need in the K-State and Manhattan community. The award winners and the community organizations that they serve will be recognized at the celebrating service and leadership awards ceremony Sunday, April 6. They will receive $250 to donate to a nonprofit organization of their choice provided by Community 1st National Bank.
"We look forward, each year, to recognizing the various contributions made to the Greater Manhattan community by those who serve. Each year's nominations have demonstrated more impact than the last and the commitment to service — made evident by the nominations we receive — is truly inspiring," said Lynda Bachelor, director of HandsOn Kansas State.
Nominations for the Celebrating People in Action Awards will be accepted until 5 p.m. Monday, March 24. For more information regarding Celebrating People in Action or HandsOn Kansas State, please contact Ross Allen at handson@k-state.edu or 785-532-3670.
HandsOn Kansas State is a student-run volunteer center and a program of the School of Leadership Studies. HandsOn promotes civic learning and leadership by engaging campus and community in meaningful volunteer and service opportunities.