February 12, 2014
Video conference today to discuss award-winning serious video game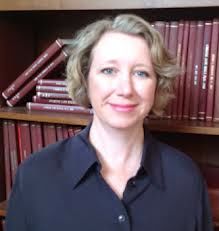 The K-State Gaming and Immersive Environments Group is sponsoring a video conference with Norah Dunbar and Javier Elizondo from noon to 1 p.m. today in 16A Bluemont Hall.
Dunbar, University of Oklahoma, will discuss the development of an award-winning serious video game, "MACBETH," which stands for mitigating analyst cognitive bias by eliminating task heuristics.
A team of developers and researchers at the University of Oklahoma, along with partners at the University of Arizona, developed the video game to train intelligence analysts to recognize and avoid the confirmation bias, the fundamental attribution error and the bias blind spot.
The game was funded by the Air Force Research Laboratory in support of the Intelligence Advanced Research Projects Activity. It recently won two awards at the Serious Games Showcase and Challenge in December in Orlando, Fla.
Dunbar and Elizondo will describe the development process used to design and build the game, along with the four experiments with more than 2,000 participants who tested the efficacy of the game at mitigating bias.
For more information contact Rosemary Talab, K-State Gaming and Immersive Environments Group coordinator, at talab@k-state.edu.