October 28, 2013
Last movie in Latin American Film Series: 'La Cara Oculta,' or The Hidden Face
Submitted by Yaritza Maria Sanchez Gil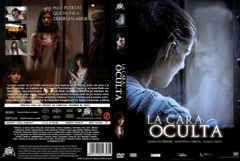 The Latin American Film Series presents its last movie "La Cara Oculta" or "The Hidden Face" at 7 p.m. today in K-State Student Union Forum Hall.
The Colombian Association of Kansas State University wants to thank you for your participation and looks forward to see you tonight
The director of the film is Andrés Baiz, Colombia. It was filmed in 2011. It is 97 minutes long and rated R.
Adrian, a Spanish orchestra conductor, moves to Colombia to accept a wonderful job. He takes with him his girlfriend, Belen. After settling in Colombia, Belen begins to suspect that Adrian is having an affair. Shortly after, she disappears without a trace. Adrian, wracked by sorrow, turns to his music and a new relationship, but questions over Belen's disappearance continue to plague him.