October 2, 2013
Union expansion architects looking for student input
Submitted by Audrey Taggart-Kagdis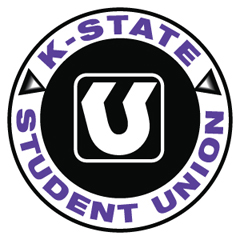 Workshop architects and Bowman Bowman Novick architects have teamed up to do the planning and design of the K-State Student Union renovation and expansion. They will be on campus Wednesday, Oct. 2, through Friday, Oct. 4, to begin work with students, campus stakeholders and the design team. This is a highly participatory process that stresses student involvement.
Students interested in attending can come to one of the scheduled focus groups or feedback sessions. The sessions are:
12:30-2 p.m. Thursday, Oct. 3, for residence hall students
2:30-4 p.m. Thursday, Oct. 3, for graduate students
4-5:30 p.m. Thursday, Oct 3, for international students
7-8 p.m. Thursday, Oct. 3, for student organization leaders
11 a.m. to noon Friday, Oct 4, for off campus students
All sessions will take place in the Bernard J. Pitts Director's Conference Room on the second floor of the Union.
Please try to attend one of the sessions to share your ideas.
For more information, contact the Union director's office at 785-532-6591.