September 26, 2013
Wabash CannonBall Colorado set for Jan. 24, 2014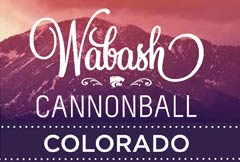 Since 2007, the Wabash CannonBall, the K-State Alumni Association's annual black-tie fundraising gala, has raised more than $1.6 million to fund more than 200 scholarships to Kansas City-area students to attend Kansas State University.
Building on that success, the association will host the inaugural Wabash CannonBall Colorado on Friday, Jan. 24, 2014, at the Pinnacle Club in the Grand Hyatt Denver. This event, underwritten by Colorado Springs-based GE Johnson Construction, will host 250 guests including alumni and representatives of leading Colorado businesses and organizations.
"The Wabash CannonBall Colorado is a wonderful opportunity for the K-State community to grow in the state of Colorado," said Terin Walters, K-State Alumni Association director of development programs and travel. "With more than 8,000 alumni in Colorado, the association is excited to expand on this K-State pride and raise scholarship dollars for students to attend K-State."
All proceeds from the Wabash CannonBall Colorado will fund scholarships for Colorado students to attend K-State. The inaugural scholarships from the Colorado event will be for the 2014-15 academic year.
For additional event details, sponsorship information or to request an invitation, contact Walters at 785-532-5052 or twalters@k-state.com, or visit the Wabash CannonBall Colorado website.