August 12, 2013
History professor Derek Hoff wins book award
Submitted by Danielle Schapaugh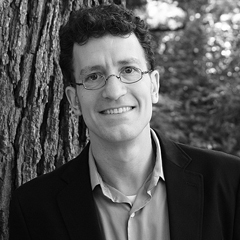 Professor Derek Hoff has won the 2013 Pacific Coast Branch Book Award from the American Historical Association-Pacific Branch for "The State and the Stork: The Population Debate and Policy Making in U.S. History," published by University of Chicago Press, 2012. The award is given annually to recognize a best first book in history.
The American Historical Association-Pacific Coast Branch presented the award, which carries with it a prize of $750, at its annual conference Aug. 10 in Denver.
"The State and the Stork" examines how influential Americans from Jefferson to Reagan have thought about, and crafted public policies in response to the dramatic growth in the population of the United States throughout the nation's history. It shows that today's widespread celebration of population growth in the U.S. is a relatively recent phenomenon, dating only from the new conservative economics and culture wars of the 1960s and 1970s.

Last fall, Hoff was interviewed by about 15 radio stations across the country in support of "The State and the Stork." Hoff also placed an editorial, "The False Alarm over U.S. Fertility," in the April 17 edition of the New York Times.
"It's good to see this important issue finally being discussed again in the mainstream media," Hoff said. "I was contacted out of the blue by the New York Times, which was fun — and it's always nice when an academic book gets noticed."
Among other reviews, The Journal of American History wrote that "this book will reward readers with many new insights into the course of modern American history. It demonstrates the author's considerable talents in the fields of intellectual, policy, and political history." Choice declared that "'The State and the Stork' has remarkable breadth, relating hundreds of thinkers' ideas to the shifting center of opinion and terms of the debate about whether rising population will lead to a declining standard of living — pessimistic Malthusianim — or spur improvements." And Times Higher Education concluded, "In his excellent book 'The State and the Stork,' Derek Hoff examines the ways in which economists, demographers, social scientists and politicians in the U.S. have traced patterns in Malthus' domain. Hoff's is . . . an assured guide through two centuries of Malthusian wrangling."

Hoff teaches a range of classes in modern U.S. political and economic history at K-State, including a class on the history of conservatism. This fall he will offer HIST 547, Economic History of the United States from 2:30-3:45 p.m. Tuesdays and Thursdays.

Read more on "The State and the Stork" website or link to Hoff's editorial in the New York Times.