June 4, 2013
Union Program Council to host natural landscape artist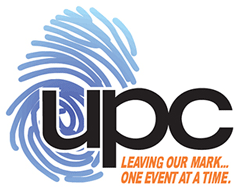 Growing up in Manhattan surrounded by the Flint Hills, Dionna Clark looks to nature for inspiration. Her abstract images feature limited color and typographical patterns to depict landscapes that are viewed from either under a microscope or from a plane. Clark's natural landscapes will be on display from June 5-27 in the William T. Kemper Art Gallery in the K-State Student Union.
Her drawings reveal intricate patterns and intriguing moments on large formats that work together to create spaces that are not altogether foreign, but remain surreal.
"The work varies because the source for my inspiration is ever changing and evolving," Clark said.
Sponsored by Union Program Council, or UPC, the exhibit is free and open to the public. The Kemper Gallery is located on the first floor of the Union and is open 8 a.m. to 5 p.m. Monday-Friday. For a complete list of all Union Program Council activities, visit k-state.edu/upc or call the Union Program Council office at 785-532-6571.