May 1, 2023
Teaching and Learning Center to host book club meeting May 5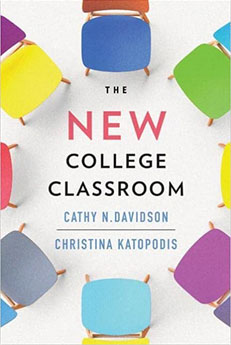 The Teaching and Learning Center invites you to participate in the 2023 book club of "The New College Classroom" by Cathy N. Davidson and Christina Katopodis, Harvard UP 2022. The book aims to assist instructors as they "create an environment that is truly conducive to learning."
The book club will read Chapter 4: "Before the First Class" and meet from 4-5 p.m. Friday, May 5, at Union Station by JP's.
An asynchronous discussion board will also be available on Canvas for those who are unable to attend the Friday in-person sessions. Please register here to connect to the book club.
Access "The New College Classroom" for free through K-State Libraries, by using this permalink.