February 16, 2023
K-State Libraries and College of Arts and Sciences partner for Coffee Collab on Feb. 23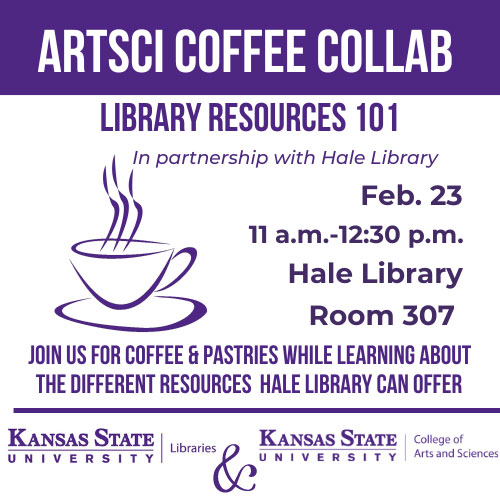 K-State Libraries and the College of Arts and Sciences are partnering for a Coffee Collab on Feb. 23. Come mingle, network and learn about the resources Hale Library offers to the faculty of K-State.
The Coffee Collab will now be from 11 a.m. to 12:30 p.m. Thursday, Feb. 23, in Room 307 of Hale Library.
The event will include a special short presentation by a member of the Hale Library staff and refreshments.
To sign up, fill out the RSVP form.
For more information, please email Kate Williamson, event coordinator, at kate89@k-state.edu.