February 14, 2023
James Davis opens American premiere of 'Condo-Monium' starring Barry Williams from 'The Brady Bunch'
Submitted by School of Music, Theatre, and Dance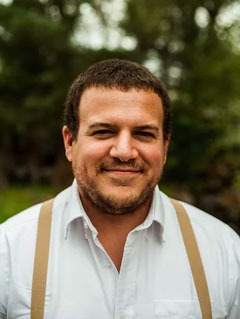 James Davis, lighting, sound and stage management theatre professor, opened the American premiere of "Condo-Monium" starring Barry Williams from "The Brady Bunch."
Davis served as the lighting designer for the show.
The New Theatre has been providing high-quality theatre entertainment to the Kansas City area since the 1970s. It is the largest and most successful theatre restaurant facility in the United States and is recognized by the Wall Street Journal as "the best dinner theatre in the country." Read more at newtheatre.com.
Davis marks his third production with the company, having recently served as the lighting designer for "The Last Romance" starring television and film stars Michael Learned and Charlie Robison and "Church Basement Ladies" starring television star Cindy Williams. In the summers, Davis is the executive producer for the professional Actors Equity Association company the Clinton Area Showboat in Iowa.