January 25, 2023
Yelich Biniecki selected for Fulbright Specialist Program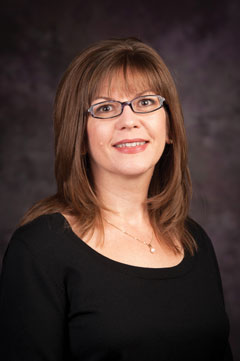 Susan Yelich Biniecki, associate professor of adult learning and leadership in the College of Education, was selected to serve a three-year tenure in the highly competitive Fulbright Specialist Program.
Specialists from the U.S. are paired with international host institutions abroad to share their expertise and build capacity and relationships while learning about other cultures and gaining international experience. Approximately 160 countries participate in the program, and projects last between two and six weeks.
"As a Fulbright specialist, my aim is to support the interconnections between cultures to strengthen ties in research, practice and commitment to each other," Yelich Biniecki said. "As a scholar and practitioner, experience as a specialist will contribute to my leadership growth as I incorporate different worldviews and international perspectives in adult education research and practice."
Royce Ann Collins, associate professor and chair of the department of educational leadership, believes in the power of connection and collaboration.
"Dr. Yelich Biniecki's international experiences and scholarly work are a great asset to this program," Collins said. "We are looking forward to the collaborations and contributions she will make."
Yelich Biniecki brings 30 years of experience leading and facilitating adult learning in volatile, uncertain, complex and ambiguous, or VUCA, environments in the U.S. and abroad. Her areas of expertise include organization and administration of adult and continuing education programs; online, hybrid and face-to-face teaching methodologies for adult learners; and scholarship development.