November 18, 2022
Attend Interbelief Show and Tell Dec. 1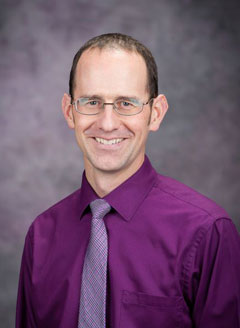 Professor Cliff Hight, university archivist, will present on the practices of the Church of Latter Day Saints as part of the Interbelief Show and Tell series at 10:30 a.m. Thursday, Dec. 1, in 181 Hale Library and via Zoom
The series is sponsored by the President's Committee on Religious, Spiritual, and Nonreligious Diversity and the Dow Center for Multicultural and Studies. The event will feature a brief presentation with Q&A to follow.
The series, developed by members of the committee, provides a window into the everyday practices of members of different faiths, as the beliefs of all members of the K-State family are welcome here. Attendees are encouraged to register for Zoom information.
Further sessions will be announced throughout the semester. For questions contact Daniel Ireton at dli6873@k-state.edu.