October 19, 2022
Goins performs with Count Basie Orchestra
Submitted by School of Music, Theatre, and Dance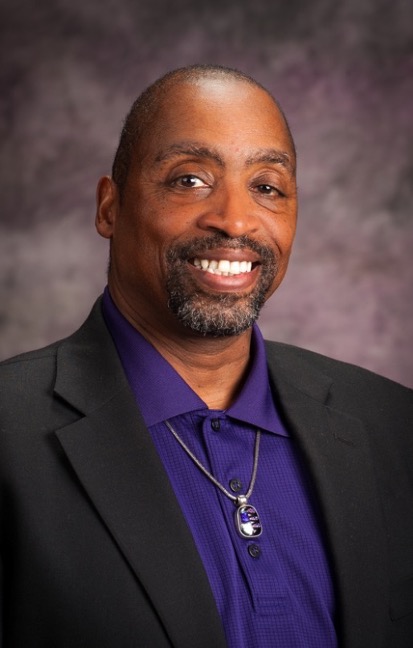 Wayne Goins, university distinguished professor of music, joined the legendary Count Basie Orchestra for the band's finale encore tune at the orchestra's Oct. 15 concert in McCain Auditorium.
Upon the announcement to the audience from bandleader Scotty Barnhart, Goins emerged from stage left to perform the Basie classic "One O' Clock Jump," the signature piece performed by the ensemble to close their show. With the band swinging behind him, Goins took multiple choruses of lead guitar solos as Barnhart repeatedly cued him to play on, much to the audience's delight. The legendary four-piece vocal ensemble, New York Voices, all stood smiling on stage behind Goins as he led the band with his stylized blues guitar solo.
After the show, Goins brought students backstage to pose for pictures with several of the band members, who thrilled the McCain crowd as they performed two full sets of classic big band tunes. Basie band guitarist Will Matthews invited Goins to pose for pictures with him and his daughter, Mikayla Matthews, a freshman in social work at K-State
Goins is the director of jazz studies at Kansas State University. He has performed with such greats as legendary guitarist Kenny Burrell, alto saxophonist Bobby Watson, trumpeter Clark Terry, tenor saxophonist Joe Lovano, organist Jimmy McGriff and many others. He has authored a number of award-winning books and articles. Learn more about Goins.