October 19, 2022
K-Staters publish new book
Submitted by Randall K. Nichols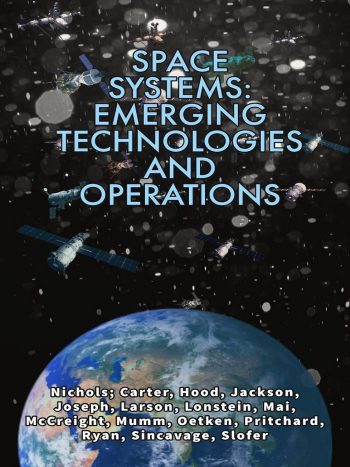 A team from the Kansas State University Manhattan and Salina Aerospace and Technology campuses comprised of 15 subject matter experts who contributed two years of their research have published a new book, "Space Systems: Emerging Technologies and Operations."
The team includes Randall K. Nichols, managing editor/co-author; Candice M. Carter; John Paul Hood; Mark J. Jackson; Siny Joseph; Haley Larson; Wayne D. Lonstein; Randall Mai; Robert McCreight; Hans C. Mumm; Michael Oetken; Michael J. Pritchard; Julie J.C.H. Ryan; Suzanne E. Sincavage; and William Slofer.
The book is the seventh textbook in a series covering the world of unmanned aerial systems, counter-unmanned aerial systems, underwater unmanned vehicles and space.
Read more about the book at newprairiepress.org/ebooks/47/.