October 14, 2022
Hale Library Concert Series returns this semester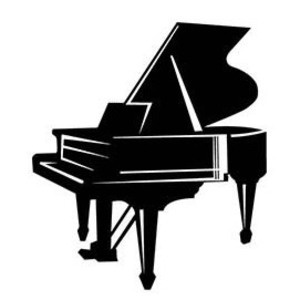 The popular Hale Library Concert Series will resume on Oct. 21.
The K-State Faculty Brass Quintet will perform works from "Bach to the present." The featured composition will be the world premiere of "Hale! Hale! Hale!" This programmatic work was commissioned especially for this event to celebrate the library's recovery from the devastating May 22, 2018, fire. Composer Laurel Littrell, a K-State music graduate and Hale Library's director of library planning and assessment.
On Feb. 17, 2023, pianist Slawomir Dobrzanski will commemorate the 150th birthday of the great composer/pianist Sergei Rachmaninoff with a performance of his "Four Etudes Tableaux." Also performed will be preludes and fugues by Bach, Mozart's Variations on "Unser dummer Pobel," and "Piece from the Year 1981" by Lepo Sumera, one of Estonia's most esteemed composers.
On April 14, 2023, guest artist John Robison, professor of music at the University of South Florida, will present "51 Years of Luting and Never Been Arrested." This historical program will offer a recital of music for the lute and the archlute from the 16th through the 18th centuries, enlivened with Robison's light-hearted commentary. Robison will be assisted by K-State voice professor, mezzo-soprano Patricia Thompson.
The final concert of the 2022-23 season will be the traditional Jazz-In-June concert on Friday, June 16, 2023. The K-State Faculty Jazz Combo will perform and we welcome back Beau Jarvis, the jazz pianist from Wichita, to perform with them again. Guests will enjoy a relaxing evening of jazz, delicious snacks and drinks in a cabaret-like atmosphere.
To purchase individual and season tickets online, please visit ksufoundation.org/rsvp/concertseries. For more information, please visit our events webpage.