August 17, 2022
Try theatre: All students invited to learn about K-State Theatre on Aug. 22
Submitted by School of Music, Theatre, and Dance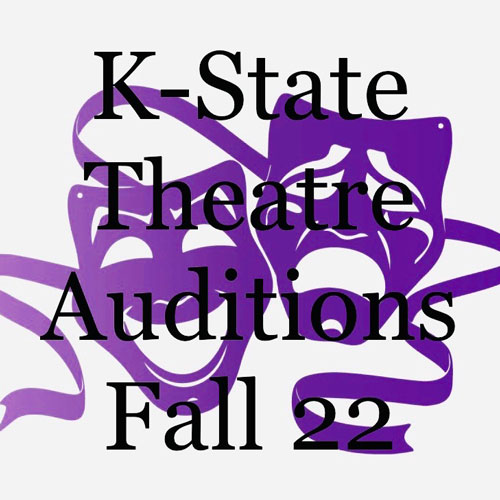 Do you love theatre and want to learn more about participating in this semester's productions of "Let Me Down Easy," "Head Over Heels: The Go-Gos Musical" or the stage reading of "IX"? Join K-State Theatre from 6-7:30 p.m. Monday, Aug. 22, in Chapman Theatre for information on auditions, working on a show or assisting in direction and design, with ice cream following the session. You do not need to be a theatre major to be part of the season.
The K-State Theatre season opens on Sept. 22, with an Ebony Theatre co-production of "Let Me Down Easy" by Anna Deavere Smith and directed by the associate director of theatre, Professor David Mackay. This show is constructed from verbatim interview transcripts and examines the miracle of human resilience through the lens of the national debate on health care. A work of emotional brilliance and political substance from one of the treasures of the American theater. The production was cast in the spring but we'll be seeking students interested in learning more about production aspects of the theatre program.
"Head Over Heels: The Go-Gos Musical" will rock Chapman Theatre Oct. 20-30. A romantic comedy set in the Kingdom of Arcadia, where everything falls apart when the king alienates his daughters and is incapable of accepting change. All ends well when a new ruler is crowned and the "beat" is returned. "We got the beat!"
We'll see you Monday and bring a friend! View detailed information on the auditions.