July 19, 2022
Piano professor teaches in Singapore
Submitted by Slawomir Dobrzanski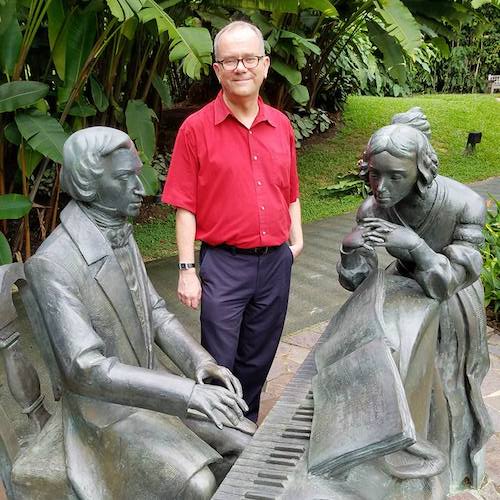 Slawomir Dobrzanski, K-State professor of piano, conducted a daylong professional development workshop covering classical piano music from baroque to modern styles in Singapore on July 13.
Attended by piano pedagogues from across the city-state, the workshop focused on teaching the extensive classical piano repertoire for first through eighth grades featured in the latest official piano syllabus released by the Associated Board of Royal Schools of Music.
The event took place in downtown Singapore at Voices of Singapore@Adelphi. Subsequently, Dobrzanski also provided one-on-one coaching to selected participants.