July 11, 2022
Join fundraiser to fight DIPG with physician assistant program
Submitted by College of Health and Human Sciences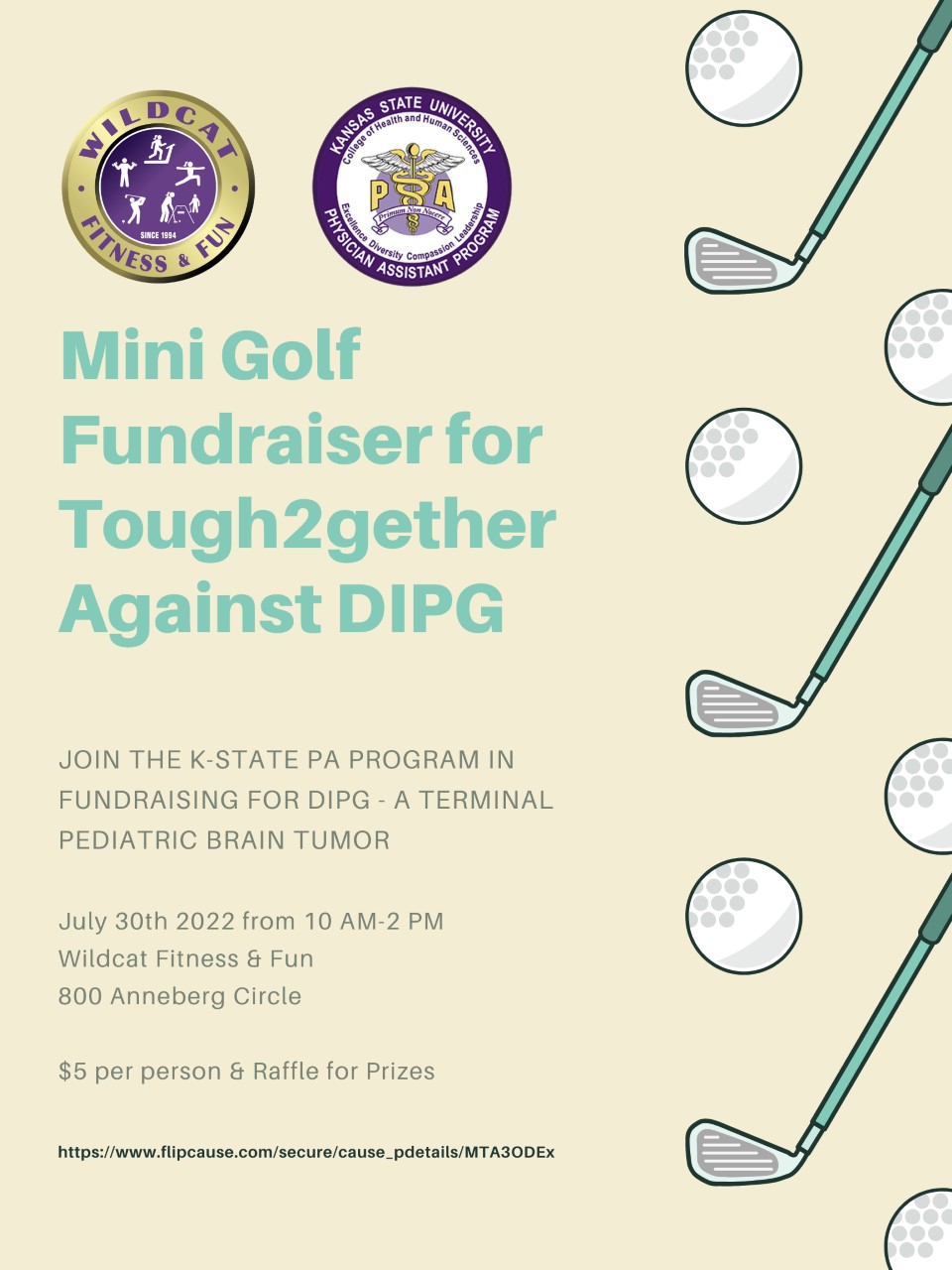 The physician assistant program in the College of Health and Human Sciences will host a mini-golf fundraiser for Tough2gether, an organization working to fight against DIPG pediatric brain tumors. The event will be from 10 a.m. to 2 p.m. Saturday, July 30, at Wildcat Fitness and Fun in Frank Anneberg Park.
It is $5 to participate and there will be a raffle drawing.
If you have questions about the event, please email the physician assistant program.