June 22, 2022
Andrew Smith participates in externship at Textron Aviation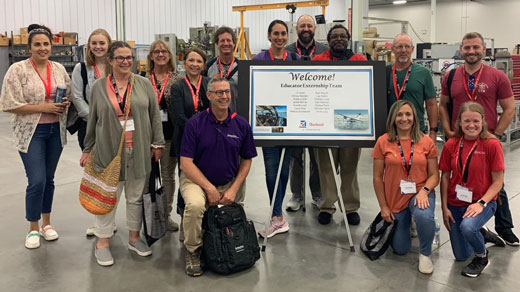 Andrew Smith, professor of aviation at the K-State Salina Aerospace and Technology Campus, is currently participating in the 2022 Textron Aviation Educator Externship program. The program, which started June 13, is a two-week full experience with a paid stipend.
As a comprehensive overview of what it takes to build superior quality aircraft from the ground up, this experience connects students in classrooms through teachers directly to this real-world industry partner. The externship also provides a rich understanding of the many career paths available to our graduates across several disciplines.
"Every day has been a wonderful learning experience," Smith said. "I am excited to share with my students and others what I have learned."