May 17, 2022
K-State junior selected as honorable mention for Udall scholarship
Submitted by Communications and Marketing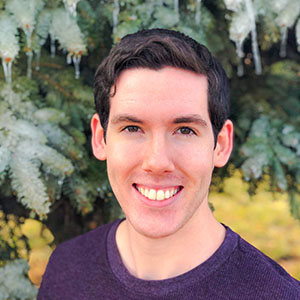 Thomas Leihsing, junior in fisheries, wildlife and conservation biology, Emporia, has been named an honorable mention selection for the Morris K. Udall and Stewart L. Udall Undergraduate Scholarship.

The Udall Foundation annually awards $7,000 scholarships to 55 college sophomores and juniors for leadership, public service and commitment to issues related to Native American nations or to the environment. Leihsing is one of 55 students nationwide to receive honorable mention honors from the foundation.

Leihsing is a member of Students for Environmental Action, The Wildlife Society and the K-State Water Environment Federation. He served two terms as president of the Maitland E. Smith Scholarship House in 2020 and 2021 and was the director of social media for the Honors Program Executive Board in 2020-2021.

Leihsing also assists in research on the ranges of plant species at the Konza Prairie Biological Station. He is a recipient of the Rocky Mountain Elk Foundation Leadership Award, Division of Biology Most Promising Student Award, Scott Richards Leadership Scholarship, Robert Nabours Biology Scholarship, Deb Miller-Bosco Family Scholarship and Lyon County Conservation District Scholarship. He was a 2019 Borlaug scholar and was a 2022 Truman scholarship finalist.

The Udall scholarship honors the legacies of Morris K. Udall and Stewart L. Udall, whose careers had a significant impact on Native American self-governance and health care, and on the stewardship of public lands and natural resources.

K-State students entering their sophomore or junior year in fall 2022 whose goals align with the Udall Foundation are invited to contact the Office of Nationally Competitive Scholarships regarding the next campus application process.