May 23, 2022
CEZID hosts David Weiner for presentation on SARS-CoV-2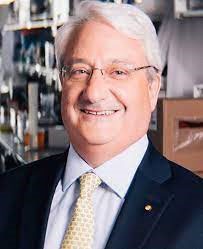 The Center on Emerging and Zoonotic Infectious Diseases, an NIH Center of Biomedical Research Excellence, is hosting David Weiner as part of the center's Distinguished Speaker Seminar Series at 3 p.m. Friday, June 3, via Zoom.
Weiner's presentation for the seminar is titled, "In vivo Nucleic Acid launched delivery for tailoring immunization and immunobiologics for diverse targets."
Weiner serves as the director of the Wistar Institute Vaccine and Immunotherapy Center. For his own research, he directs a translational laboratory in the area of molecular immunology. His group is one of the pioneering teams that established the field of nucleic acid vaccines and immunotherapies.
Weiner's group went on to champion the first programs to move nucleic acid vaccines into clinical study. This includes the first-in-human trials for infectious disease and cancer therapy as well as the first investigational new drug approved in healthy adults for HIV disease prevention, opening up the field to expansive development. He contributed to the initial Food and Drug Administration's Points to Consider guidance document establishing guidelines for the safe clinical development of nucleic acid vaccine approaches.
Weiner and his laboratory have published over 438 primary papers and reviews and contributed to several books on immunology and vaccines. He is an elected fellow of the American Association for the Advancement of Science and fellow of the International Society for Vaccines.
The seminar series is organized within the diagnostic medicine and pathobiology department in the College of Veterinary Medicine and is hosted by Juergen Richt and Phil Hardwidge.