May 10, 2022
Geoscience Career Ambassador training deadline extended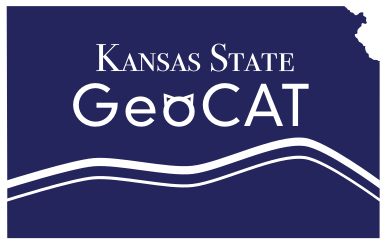 The deadline for the first Geoscience Career Ambassador Training Workshop has been extended to May 31. The workshop for high school and community college educators and 4-H volunteers is June 21-25 in a hybrid format, with three days of virtual meetings and activities and two days of in-person activities on the Manhattan campus. The preliminary schedule with the planned activities can be found here.
The program supports underrepresented students to find pathways into the geosciences to build a strong geoscience workforce needed to tackle society's most challenging problems such as environmental issues, resource needs, climate change, etc.
The workshop is supported by the National Science Foundation under Grant ICER-1911590 GP-IMPACT: GeoCAT Workshop: Geoscience Careers Ambassador Training Workshop, which provides participant support to attend the workshop. Selected participants will receive funds to cover travel and lodging expenses, a professional development certificate and a stipend upon successful completion of the program. Apply here by May 31. For more information, please contact geocat@k-state.edu.