March 9, 2022
Severe Weather Preparedness Week: Winter weather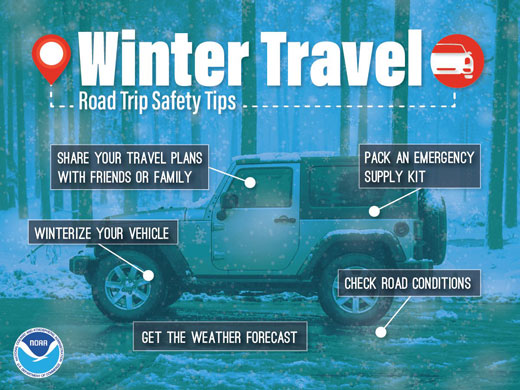 Winter weather can bring a lot of impactful hazards: ice, power outages, sleet, wind chill and snow. Ensuring you have supplies for your home, work and vehicle are crucial during a winter storm, especially if there is a power outage. Here are some tips to prepare:
Have any supplies necessary — flashlight, batteries, extra charging options for phones, weather radio, food, water, prescription medicine, first aid supplies — at your home.
If you have a generator, do not run in an enclosed space, make sure your carbon monoxide detector is working.
Dress appropriately during extreme wind chill advisories, wear layers as needed.
Know the weather forecast before getting on the road; if you can, change your schedule to avoid driving in the storm.
In your vehicle have supplies in case you get stranded or stuck: an extra charger, blankets, extra clothing layers, first aid kit, windshield scraper, water and food.
If you have pets, bring them inside and have extra water and feed available.
For more information, visit ready.gov/winter-weather.