March 7, 2022
Help K-State First Book select the common reading book for 2022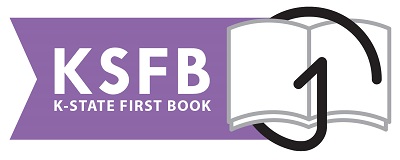 We started with "The Hunger Games" in 2010, we learned about "The Other Wes Moore" in 2015, and we met "The Marrow Thieves" in 2021: What will be the common read in 2022?
K-State First Book, the all-university reading program, selects a common book for the academic year and coordinates classroom and campus activities to correspond with the reading. As part of K-State First, KSFB provides incoming students with a shared academic experience that they can discuss with professors, staff, administrators, and other students when they arrive on campus.
The 2022 First Book Selection Committee — comprised of 30 students, staff, administrators, and faculty from two campuses — spent the last six months reading 39 books on the theme of books that inspire readers to take action and make a positive change in their community.
The committee has narrowed the list down to five finalists:
"We Are Not from Here" by Jenny Torres Sanchez
"Punching the Air" by Ibi Zoboi and Yusef Salaam
"The Anthropocene Reviewed" by John Green
"The Unthinkable: Who Survives When Disaster Strikes — and Why" by Amanda Ripley
"Clap When You Land" by Elizabeth Acevedo
We would like your help selecting the 2022 university common book.
Visit the First Book webpage to read about these five finalists that have been chosen for consideration and offer your feedback by the end of the day on Tuesday, March 22.
The Book Selection Committee looks forward to your response!
For more information about K-State First Book, including a list of past book selections, visit the program's website. For more information about K-State First, the university's first-year experience program, visit k-state.edu/first.