February 16, 2022
Indian Students Association brings you 'SWAGATH with potluck dinner'
Submitted by Indian Students Association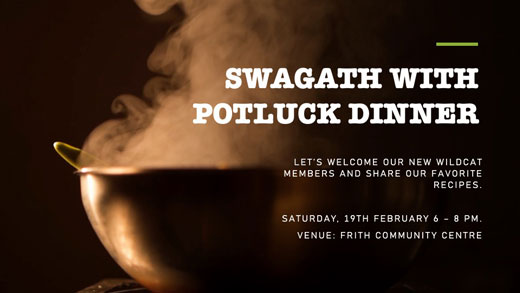 The Indian Students Association, a registered independent student organization, brings to you its first event for this semester, "SWAGATH with potluck dinner" to welcome the new Wildcat members to our community. Please join us to share your favorite recipes, cherished K-State experiences/memories and make new friends, from 6-8 p.m. Saturday, Feb. 19, at the Frith Community Center.
Please join us for the potluck to know all the exciting details and be a part of the Sanskriti, our largest cultural event of the year.
Everyone is welcome to this fun-filled event where food will bond the new and old wildcats together.
If you would like to cook a potluck dish of your choice and share it with your friends and fellow Wildcats, please fill out the Google doc.