January 26, 2022
APDesign's Juliana Schwartz selected as semifinalist for 2021 Steelcase Student Design Competition — NEXT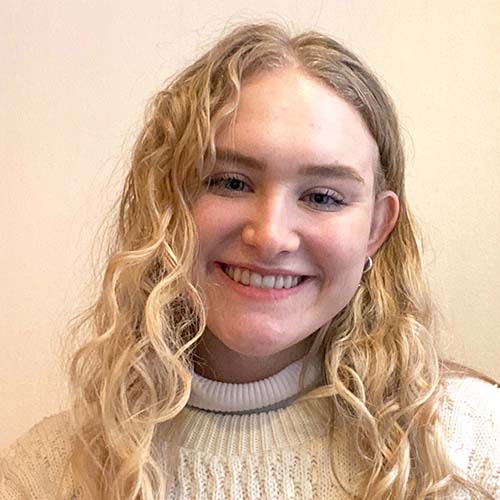 Juliana Schwartz, a fourth-year graduate student, Manhattan, in interior architecture & industrial design in the College of Architecture, Planning & Design, has been selected as a semifinalist in the 2021 Steelcase Student Design Competition out of 995 participating students.
The NEXT competition challenges undergraduates to imagine a workplace for the future. For the 2021 entries, the prompt outlined a startup clean beauty cosmetics company based in the heart of New York City that wanted a space to not only reflect their overall company brand and culture but draw inspiration from the local region.
Semifinalists have the opportunity to be flown to the Steelcase headquarters in Grand Rapids, Michigan, in February to present their projects to a panel of judges where an overall winner will be selected.
"We are proud of Juliana as she represents the interior architecture program in the coming finals," said interior architecture and industrial design department head Nathan Howe. "Being chosen as a semifinalist is already quite an achievement and exemplifies the highest quality of design thinking and execution. We wish Juliana the best of luck. Whatever the result, being one of five finalists from nearly 1,000 entries is pretty good company indeed."
Steelcase is an industry leader, creating great experiences by offering a range of architecture, furniture and technology products and services to help people reach their full potential. Together with its partners, Steelcase designs spaces to help people work, learn and heal.