April 4, 2013
Award-winning author to speak April 5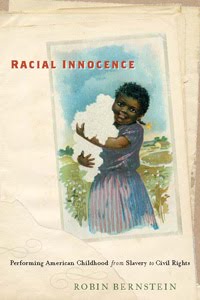 Robin Bernstein, associate professor of African and African-American studies and of studies of women, gender and sexuality at Harvard University, will speak on representations of race and children in 19th-century America.
Her lecture, "Signposts on a Road Less Taken: John Newton Hyde's Anti-Racist Images of African-American Children," will take place from 4-5 p.m. Friday, April 5, in Town Hall at the Leadership Studies Building. It is free and open to the public.
Bernstein is the author of the book "Racial Innocence: Performing American Childhood from Slavery to Civil Rights." Published in December 2011, it is already in its third printing and has won five book awards.
"Bernstein's book shifts the paradigm for understanding race and childhood in America, compelling us to reconsider accepted truths about children's culture," says Philip Nel, professor of English and director of the Program in Children's Literature. "In years to come, it will be recognized as a landmark in children's literature and childhood studies."
"Bernstein's work is essential reading for anyone who is serious about the study childhood or children's literature," Nel concludes.
More information about Bernstein's work is available online.