December 14, 2021
Kramer elected chair of Kansas State Board of Technical Professions committee
Submitted by Kimberly Waggle Kramer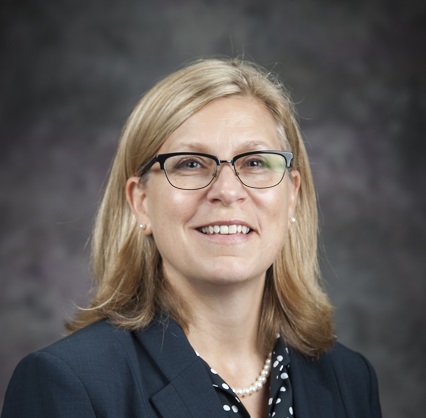 Kimberly Waggle Kramer, director of graduate studies and professor in the GE Johnson Department of Architectural Engineering and Construction Science at Kansas State University, was recently elected as Professional Engineer/Professional Surveyor committee chair of the Kansas State Board of Technical Professions.
Kramer, who also holds the G.E. Johnson Construction Science chair, was appointed to the board by Gov. Laura Kelly in September 2019 and is the first female professional engineer to serve on the board and the first female to chair the Professional Engineer/Professional Surveyor committee.
Kramer received her bachelor's degree in architectural engineering from the Carl R. Ice College of Engineering at Kansas State University before earning a master's in civil engineering with an emphasis in structures and applied mechanics from the University of Texas, Arlington. She accepted a position in the architectural engineering and construction science department in 2003 and earned her doctorate in civil engineering while working full time at K-State.
Kramer is a licensed professional engineer in 13 states and in 2015 was named a fellow of the American Concrete Institute. She recently won the ACI Concrete Sustainability Award for providing outstanding leadership and contributions to the field.
The Kansas State Board of Technical Professions is a combined board that represents professional engineering, architecture, landscape architecture, surveying and geology.
The mission of the board is to provide maximum protection of the health, safety, property and welfare of the people of Kansas by assuring that the practice of architecture, engineering, geology, landscape architecture and land surveying in the state is carried out only by those persons who are proven to be qualified as prescribed by the statutes and rules and regulations of the Board of Technical Professions.