April 13, 2011
Parker honored by Society for American Music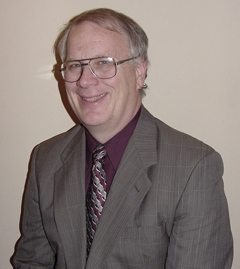 Craig B. Parker, associate professor of music, received the Society for American Music's Distinguished Service Citation at the society's annual conference, March 12, in Cincinnati. The citation recognizes Parker's sustained contributions to the society and its grateful appreciation for nurturing our national music.
Currently the chair of the society's American Band History Interest Group, Parker has led the society's Brass Band in performances of early American band music at its annual conference for two dozen years. He was the Recording Reviews editor of the society's journal, American Music, from 1993 to 2006, and served as the society's treasurer from 1993 to 1996.
Parker was a member of the society's Long Range Planning Committee for nine years. He also has presented eight papers at the society's annual conferences, on topics ranging from John Philip Sousa and Herbert L. Clarke to contemporary composers Joan Tower and Ellen Taaffe Zwilich.
Parker teaches a variety of music history courses at K-State, including Introduction to American Music, Music Since 1945 and a Seminar in the Life and Works of John Philip Sousa. He also plays trumpet with the Faculty Brass Quintet.