October 11, 2021
Due tomorrow: Booth registration for internal Research Connections event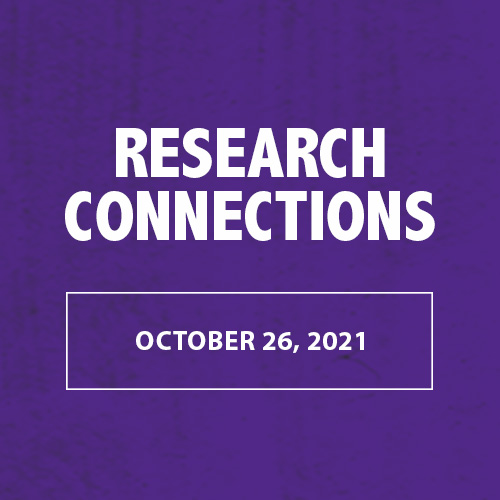 Research Connections is an internal event where K-State faculty, postdocs, graduate students and staff can promote their work, find resources to help support their efforts, network with peers and spark interdisciplinary collaboration. This year's event will be from 3-5 p.m. on Tuesday, Oct. 26, in the K-State Alumni Center Banquet Room.
Register now as an exhibitor or to attend. Exhibitors must register no later than Tuesday, Oct. 12. Attendees may register through Monday, Oct. 25.
Individuals or groups within the following colleges, units, centers and institutes have already signed up:
College of Agriculture; College of Architecture, Planning & Design; College of Arts and Sciences; College of Education; Carl R. Ice College of Engineering; College of Health and Human Sciences; College of Veterinary Medicine; K-State Salina; K-State Olathe; Global Campus; K-State Libraries; Staley School of Leadership Studies; Marianna Kistler Beach Museum of Art; National Agricultural Biosecurity Center; Office of the Vice President for Research and Office of Student Success.
More representatives from these areas and others are encouraged to exhibit. Space is limited and on a first-come, first-served basis.
"Hosting an event where K-State researchers can share with one another is critical for the ongoing success of our university," said David V. Rosowsky, vice president for research. "Opening up the communication channel allows for new collaborations and interdisciplinary projects, as well as the opportunity to shed light on the resources we have available."
Research Connections was created in an effort to bridge the gap between researchers on campus and promote university resources available to them. The event is part of an ongoing series originally conceived by representatives from the Office of the Vice President for Research, K-State Innovation Partners, Kansas State University Foundation and the Career Center in May 2013.