August 27, 2021
Leslie Wren publishes article in Landscape Architecture magazine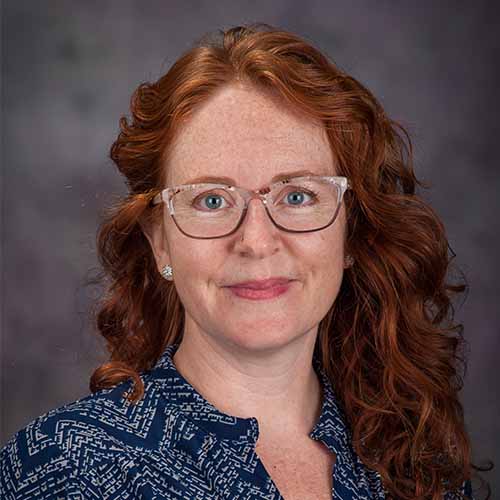 Landscape architecture and regional & community planning assistant professor Leslie Wren's article "On the Safe Side: Ample Training and Collaboration Can Protect Landscape Workers From Risk" was published in the July issue of Landscape Architecture magazine.
The article also was chosen for translation into Spanish as part of the magazine's commitment to making more content accessible. View both the English and Spanish versions of the article.
The article features interviews with landscape architects, a golf architect and an executive of a national design-build-maintain landscape company, discussing the design and project management decisions landscape architects can make to anticipate and minimize occupational safety risks to landscape laborers. Major takeaways for practitioners include the importance of construction safety self-education, the power of leadership in prioritizing safety for all project participants, the effectiveness of close collaboration with those who will install and maintain the finished landscape, and the long-term impact of counseling clients to budget sufficient funds for safe construction and upkeep.
In the article, Wren also provides compelling context for a professional concern for laborer safety. An average of 226 landscape workers died each year from on-the-job injuries between 2011 and 2019. Another 20,238 suffered occupational injuries that met the severity threshold for reporting to the Occupational Safety and Health Administration. Many more injuries could have also occurred that did not meet the reporting requirements. In 2019, fatalities among grounds maintenance workers were high enough to earn a 10th-place ranking on OSHA's "Civilian Occupations with High Fatal Work Injury Rates." Additionally, the social justice movement of 2020 prompted calls in academia and practice in 2021 to closely consider landscape architecture's relationship with labor. Specifically, the profession must examine the ethically thorny classism inherent in its tendency to look past the construction phase and those who execute it, and must acknowledge that advocacy for fair employment conditions and wages for laborers is part of sustainability-minded practice.
Wren is a licensed landscape architect in both Texas and Kansas. She earned her a bachelor's degree in biology from Rice University in 1999 and master's degrees in both horticultural science and landscape architecture from North Carolina State University in 2005 and 2008, respectively. Wren practiced professionally in North Carolina and Texas until 2019 when she joined Kansas State University's College of Architecture, Planning & Design. Her research focuses on equity in professional practice, and currently examines landscape architects' awareness of landscape laborer safety issues and safety-minded strategies from design to installation to maintenance.