April 23, 2021
Top five teams to compete in K-State Innovation and Strategy Case Competition live Tuesday, April 27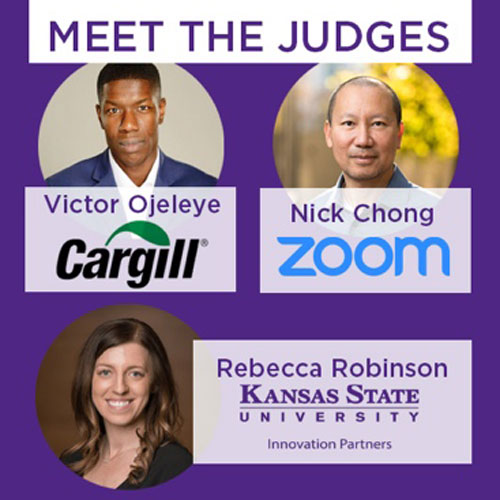 The Center for Principled Business congratulates the following student teams for earning spots in the final round of the second annual K-State Innovation and Strategy Case Competition. The final round of competition will take place during a livestream event from 6-7:30 p.m. Tuesday, April 27.
Students will make presentations and answer questions from a panel of industry judges. This year's judges include: Nick Chong, head of global support and services at Zoom; Victor Ojeleye, financial planning and analysis lead at Cargill; and Rebecca Robinson, chief corporate engagement and economic development officer at Kansas State University Innovation Partners.
Students competing in the final round of the competition include:
Business As Usual — Natalie Dreiling, Sara Kuckelman, Mary LaBelle and Grace Pitts.
RHED Consulting — Evan McCleary, Reagan Nelson, Derek Shaheen and Haley Smith.
Strategery — Caroline Kimberlin, Jessica Schenk, Hannah Schneider and Lauren Walker.
Team 10 Strategists — Dustin Allison, Bailey Bush, Natasha Manjunath and Michael Rask.
Team I&S — Caleb Cramer, Rory Myers, Zamir Venica Aguilar and Grace Worcester.
Top-placing teams will be announced at the conclusion of the event and awarded more than $5,000 in scholarships. The competition was open to all K-State juniors and seniors and more than 70 teams participated.