April 26, 2021
Veterinary college to host Alan Barrett for seminar on yellow fever vaccine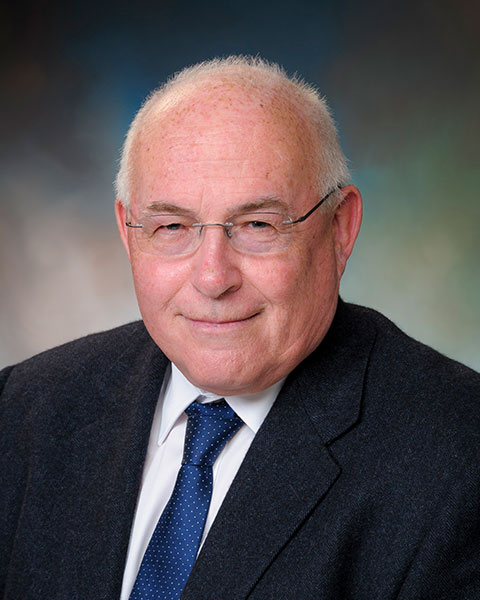 The COBRE Center on Emerging and Zoonotic Infectious Diseases, or CEZID, is hosting Alan D. Barrett, Ph.D., in the CEZID Distinguished Speaker Seminar Series at 3 p.m. Friday, April 30, via Zoom.
Barrett is a professor in the departments of pathology and microbiology and immunology at the University of Texas Medical Branch at Galveston. He is also director of the Sealy Institute for Vaccine Sciences and director of the World Health Organization Collaborating Center for Vaccine Research Postdoctoral, London School.
His presentation is "How does yellow fever live attenuated 17D vaccine work?" Barrett's research interests are the molecular basis of pathogenesis and vaccine development of flaviviruses — dengue, Japanese encephalitis, West Nile, tick-borne encephalitis, yellow fever and Zika. His research has resulted in him authoring more than 370 papers, reviews and book chapters.
He is founding editor-in-chief of Nature partner journal Vaccines from 2015-present, which is the highest-ranking vaccine journal by impact factor. He is a member of the editorial boards of six journals: Virus Research, Journal of Infectious Diseases, Journal of Medical Virology, Journal of Virological Methods, Journal of Virology and Pan Amazonian Health Journal. Barrett has co-edited three books, including "Vaccines for Biodefense and Emerging and Neglected Diseases" with Larry Stanberry in 2008, Academic Press; and in 2015 he co-edited, with Gregg Milligan, the first student textbook on vaccines, "Vaccinology: An Essential Guide", which was published by Wiley-Blackwell.
The seminar series is organized within the diagnostic medicine and pathobiology department in the College of Veterinary Medicine and is hosted by Juergen Richt and Phil Hardwidge.