February 26, 2021
APDesign professor Ornelas presents at professional practice spring roundtable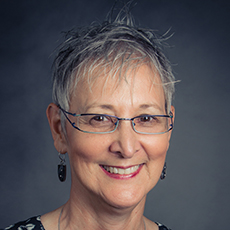 Wendy Ornelas, professor of architecture in the College of Architecture, Planning & Design, presented a session on socially distant teaching at the spring National Council of Architectural Registration Boards professional practice virtual roundtable on Feb. 22.
During the roundtable, Ornelas discussed the question, "In a socially distant world, how do you create a team assignment that typically focuses on standard office practices, procedures and office culture?"
Ornelas incorporates teaching techniques with examples from her favorite lessons that included group participation, discussion of current issues, exchange of ideas and sharing best practices.
Ornelas, a fellow of the American Institute of Architects ​and a distinguished professor of the Association of Collegiate Schools of Architecture, joined the faculty at Kansas State University in 1989. She earned her Bachelor of Science in architecture from California Polytechnic State University, San Luis Obispo, and her master's degree at Oklahoma State University. Ornelas has taught studio, marketing and management courses for APDesign and served as the director of the department of architecture's academic internship program and the APDesign interdisciplinary doctoral program in Environmental Design and Planning. She currently teaches the graduate-level Professional Practice course series as well as architectural design studios.