February 15, 2021
Poet Sean Hill to read from his work via Zoom on Friday, Feb. 19, 3:30 p.m.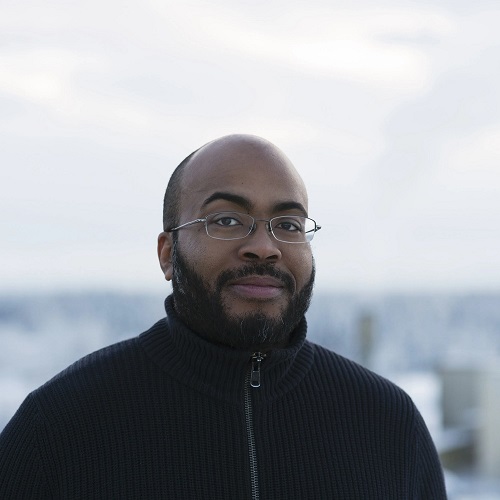 On Friday, Feb. 19, poet Sean Hill will read from his work at 3:30 p.m. via Zoom.
Registration is free but required at tinyurl.com/seanhillkstate.
Hill is the author of two poetry collections, "Dangerous Goods" (Milkweed Editions, 2014), awarded the Minnesota Book Award in Poetry, and "Blood Ties & Brown Liquor" (UGA Press, 2008), named one of the Ten Books All Georgians Should Read in 2015 by the Georgia Center for the Book.
A native of Georgia, Hill is visiting professor of creative writing at the University of Montana for the 2020-2021 academic year.
Hill has received numerous awards including fellowships from Cave Canem, The MacDowell Colony, a Stegner Fellowship from Stanford University, and a Creative Writing Fellowship from the National Endowment for the Arts. His poems and essays have appeared in many journals, including Callaloo, Harvard Review, New England Review, Orion, Oxford American, Poetry, Tin House, and in over a dozen anthologies, including "Black Nature" and "Villanelles."
"Sean Hill's writing is full of wisdom. His poems and essays explore the archives of America's institutions of slavery and racism, and the contemporary urgency to confront those histories," " said Elizabeth Dodd, university distinguished professor of English and creative writing. "Whether he's writing in his own voice, or the persona of a historical figure long gone from this earth, Hill's craft and clarity shine."
In addition to his own creative work, Hill is a consulting editor at Broadsided Press, a monthly broadside publisher.
For more information about Hill's work, visit his website.
The reading is sponsored by the Department of English in the College of Arts and Sciences and Student Governing Association fine arts fees.