December 11, 2020
Virtual events set Dec. 18 to honor K-State's 2020 graduates
Submitted by Communications and Marketing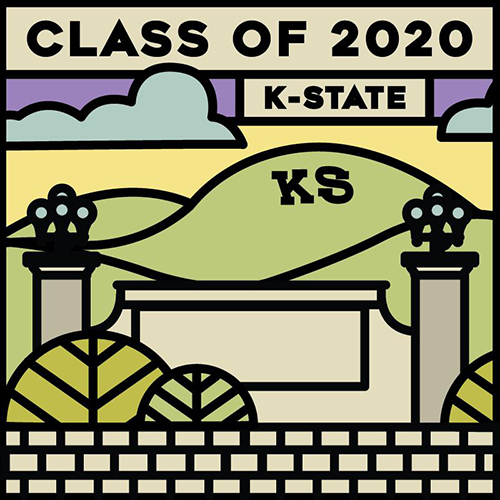 All 2020 Kansas State University graduates, their families and the university community are invited to celebrate the accomplishments of the class of 2020 through a series of virtual recognition events at 4 p.m. CST Friday, Dec. 18. Join virtually as the university officially confers degrees and honors this year's graduates.

The virtual events may be viewed on a special website, k-state.edu/classof2020, by college and semester of graduation. Check out the 2020 Virtual Celebration website starting Monday, Dec. 14, with its special features to complement the celebration, including virtual stickers and badges, and a social media stream with an event-specific hashtag. Graduates, please use the hashtag #KStateGrad and tag the university to show how you are celebrating this milestone.

K-State's 2020 graduates also are invited to take part in spring 2021 commencement ceremonies. Planning will begin in January and details will be posted on the commencement website. Watch your K-State email for information about schedules, timelines and how to confirm your participation.

"The historic circumstances of the past few months have required our graduates to demonstrate a great deal of resilience and flexibility," said Charles Taber, provost and executive vice president. "I appreciate their continued patience, especially as we have adapted our plans for commencement. While our graduation recognition is nothing like our students might have imagined, we are very pleased that we can offer these virtual recognition events as a way to honor the remarkable achievements and diligent work of our newest graduates."

K-State looks forward to honoring you on Dec. 18 and at commencement ceremonies in spring 2021!