February 18, 2013
State and local government policy expert to serve as distinguished lecturer on Feb. 25
Submitted by Communications and Marketing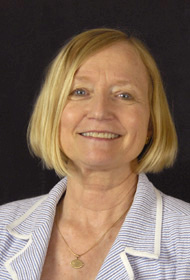 A professor from Texas A&M University will visit Kansas State University to share her expertise in state and local government.
K-State's office of advancement for women in science and engineering has named Ann Bowman the program's upcoming distinguished lecturer. Bowman is a professor and Hazel Davis and Robert Kennedy endowed chair in government and public dervice at the Bush School of Government and Public Service at Texas A&M.
Bowman will give her speech "The State-Local Government Power Differential" at 6:30 p.m. on Monday, Feb. 25, in Town Hall at the Leadership Studies Building.
Bowman specializes in state and local politics and management, public policy — especially the substantive areas of environment, economic development and land use — and intergovernmental relations.

The professor has published articles in various scholarly journals, including State and Local Government Review, American Politics Quarterly, Political Research Quarterly and Social Science Quarterly. Recent books include the eighth edition of "State and Local Government" and "Terra Incognita: Vacant Land and Urban Strategies."
Bowman is currently a member of the editorial boards of State Politics and Policy Quarterly and State and Local Government Review, the Advisory Council of Publius: The Journal of Federalism, is vice president of the Southern Political Science Association, and chair of the American Society of Public Service's Federalism and Intergovernmental Relations section.