September 29, 2020
Lafene Health Center to host additional flu vaccine clinics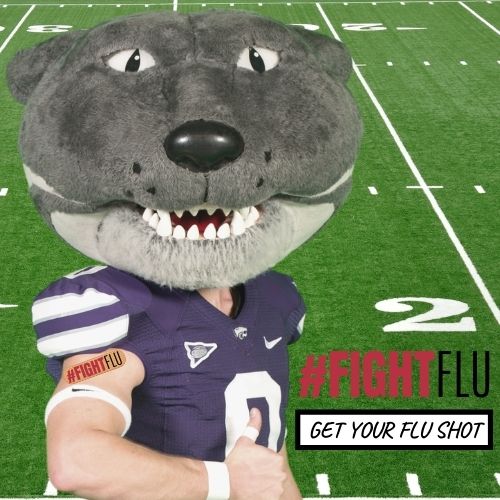 Lafene Health Center will host walk-in flu vaccine clinics from 10 a.m. to 1 p.m. Wednesday, Sept. 30, and Thursday, Oct. 1, in the K-State Student Union Ballroom. No appointment is necessary for the walk-in clinics. All students, faculty and staff are encouraged to stop by.
Bring your student or staff ID and any insurance information. The cost is covered by most insurance companies, but if not, the cost for students is $22 and the cost for faculty and staff is $25. An appointment for a flu vaccination at Lafene Health Center can be made on the myLafene+ patient portal or by calling Lafene Health Center at 785-532-6544.
Getting a flu vaccine every year provides the best protection against the flu. Although the flu vaccine will not protect against COVID-19, getting a flu vaccine this fall will be more important than ever.
Learn more about the importance of getting a flu shot this year.