January 31, 2013
K-State women's basketball vs. KU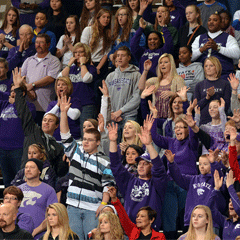 K-State women's basketball hosts KU at 2 p.m. Saturday. Join us for a great game and a halftime performance by the world-famous ZOOperstars. Tickets start at $5 for youth and $8 for adults.
We will also be celebrating Willie's birthday on Saturday. The party starts at 1 p.m. with cookie decorating, card making, a photo booth with Willie and more.
To purchase tickets, visit http://ev12.evenue.net/cgi-bin/ncommerce3/SEGetEventInfo?ticketCode=GS%3AKSU%3AWB12%3AW12%3A&linkID=kansuse&shopperContext=&pc=&caller=&appCode=&groupCode=WB&cgc=.
See you then!