September 1, 2020
Virtual Game Night with International Coordinating Council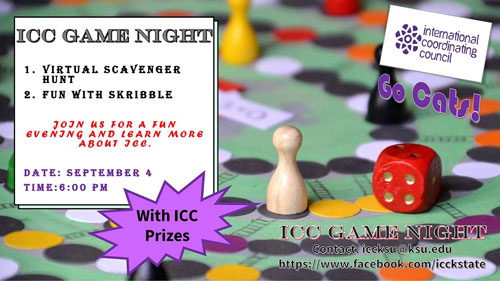 The International Coordinating Council, or ICC, a registered departmental student organization, invites everyone to the first online social event of the semester from 6-8 p.m. Friday, Sept. 4.
Get ready to play a virtual scavenger hunt and Scribble, and meet with ICC officers. It will be a great opportunity to make new friends from all over the world and win exciting prizes.
If you are interested in learning more about ICC, making new friends and winning prizes, this event is for you.
Please complete the online registration form by 5 p.m. Sept. 4 so we can send the Zoom link to the participants.
We look forward to seeing everyone there!