January 29, 2013
Mark your calendars for Garden Talks and Walks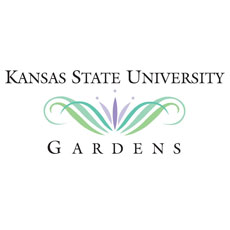 Take your lunch break in the Kansas State University Gardens and learn something new. Two new Garden Talks are scheduled from 12:15-­12:45 p.m. in the Quinlan Visitor Center at the gardens. Feel free to bring your lunch to enjoy in the gardens before or after.
Programs include:
• Capture the Moment — Tuesday, Feb. 26, presented by Kurt Zoglmann, K-State office of mediated education and avid amateur photographer. Nature's beauty, pattern and details often inspire us to capture the moment with a camera. The K-State Gardens make for a great location to inspire the mind's eye and delight us with a variety of colors and small insects. This talk will feature some of the tools and techniques that may be used to capture the wonder of nature, including everything from point and shoot cameras to dedicated dSLR's with specialized lens and flashes.
• Getting to Know Your Neighborhood Bat — Tuesday, March 12, presented by the staff from the Milford Nature Center. Bats are one of the most misunderstood animals in nature, yet one of the most beneficial insect­‐eaters around. Come learn the truth about these gentle creatures, meet one up close and learn how to live with them in our Kansas landscape.
Please RSVP to gfriends@k-state.edu by the Monday prior to the talk you wish to attend. There is no charge for Garden Talks and Walks. However, donations and Friends Memberships are appreciated.
For more information visit our website or on Facebook at: