May 1, 2020
Mechanical engineering technology professor at K-State Polytechnic contributes to two scholarly publications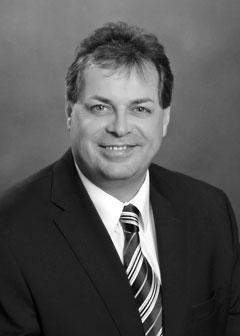 Mark Jackson, a professor in mechanical engineering technology at K-State Polytechnic, has collaborated on two new publications focusing on metal and medicine.
Jackson co-edited the book "Advances in Medical and Surgical Engineering," which demonstrates the connection between engineering and medical science. Released in March, it examines technology in health care facilities and how it is used in specific procedures. The book is meant to be a resource for students, medical practitioners and even policymakers.
Additionally, Jackson teamed up with research colleagues from various universities in Brazil to co-author an article in the upcoming July edition of the Journal of Manufacturing Processes. Centered around the nickel-based superalloy Inconel 625, the scholarly paper Jackson helped pen explores the metal's machinability. While it stands up well to corrosion and oxidation because of its strong properties and resistance to high temperatures, Inconel 625 is challenged during the grinding process. Titled "Influence of Grinding Parameters on Inconel 625 Surface Grinding," the study evaluates surface integrity, grinding forces and specific grinding energy during a variety of experiments.
Jackson says the research is particularly relevant to K-State Polytechnic because Inconel 625 is used in the manufacturing of aircraft jet engine blades and the information could be valuable to students studying aviation maintenance management or be used in future-proposed programs.
Jackson's areas of expertise in mechanical engineering technology include manufacturing, materials science and nanotechnology.