March 30, 2020
Kansas climate change webinar is opportunity for courses
Submitted by Nicholas Gallivan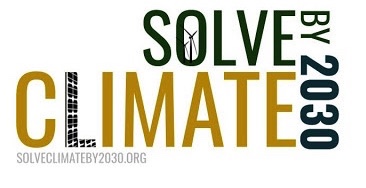 Faculty and students are encouraged to take a pledge to #MakeClimateaClass and participate in K-State's Solve Climate by 2030 webinar on April 7. Webinar organizers wish to involve 100,000 students and community members across the state to talk about local climate solutions by including the webinar as part of course work.
The university is the host institution for the state of Kansas, which is part of a national series of 52 university-hosted webinars coordinated by the Center for Environmental Policy at Bard College.
The webinar will be focused on state and local solutions to help solve climate issues by 2030. K-Staters interested in joining local solutions to the climate crisis, make climate a class and solve climate by 2030 should visit SolveClimateBy2030.org to learn more about the K-State webinar event.
This opportunity is not just for environmental studies classes. The challenges posed by solving climate change necessarily range across history, science, business, culture, economics, psychology, religion, government, media, journalism and the arts. Solve Climate has disciplinary templates for follow-up discussion for the state-level, solutions-focused webinars.
Show the world that K-Stater are committed to making climate change a part of a K-State education. Help spread the message #MakeClimateaClass by following and promoting it on twitter @solveby2030, and instagram/tiktok/facebook/linkedin @solveclimateby2030.
Questions should be addressed to Nick Gallivan to ngallivan@k-state.edu or Larry Erickson at lerick@k-state.edu.