February 25, 2020
Hasler honored with Mabes Award by professional lighting society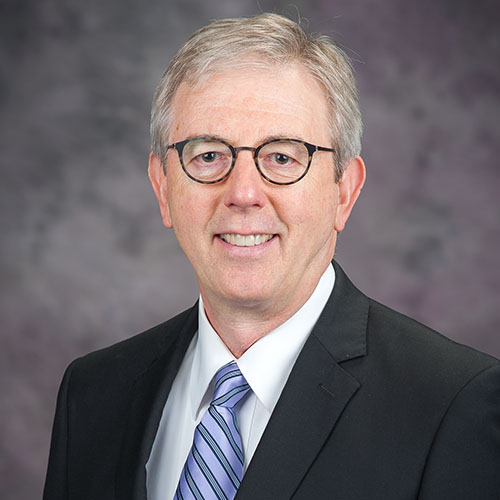 Fred Hasler, associate professor in the GE Johnson Department of Architectural Engineering and Construction Science, and the John W. and Dorothy M. Burke architectural engineering chair, recently received the Robert H. Mabes Award from the Kansas City Section of the Illuminating Engineering Society.
Mabes was an influential leader in the Kansas City metro lighting community whose long career and involvement with lighting was memorialized through this award in 1987. It recognizes individuals who have contributed to the advancement of lighting through service, education, industry advancement and/or application design.
Hasler, a licensed professional engineer in Kansas and Texas, joined the faculty at Kansas State University after 24 years in the construction and design industry. He teaches fundamental and advanced design courses related to general construction and mechanical/electrical/plumbing systems for buildings, and is responsible for developing and teaching 15 different courses over the last 13 years.
A certified GeoExchange Designer and LEED AP, Hasler continues to consult on many aspects of mechanical/electric/plumbing systems design. His research interests include lighting design, architectural lighting controls, health benefits of lighting and application of systems in buildings. He serves as the faculty adviser for the K-State Illuminating Engineering Society.
Established in 1906, the Illuminating Engineering Society is the recognized technical and educational authority on illumination. For more than 100 years, its objective has been to communicate information on all aspects of good lighting practice to its members, the lighting community and consumers through a variety of programs, publications and services.