Technology Development Institute helps Overland Park racing aftermarket parts company gain traction
Tuesday, Feb. 25, 2020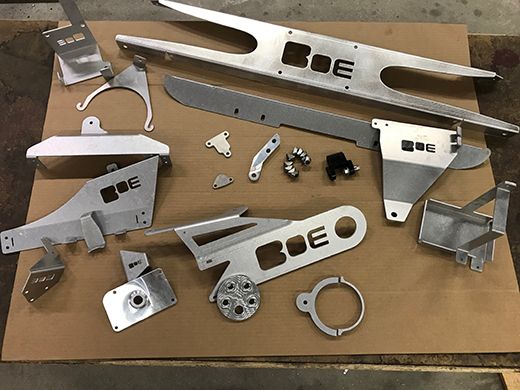 Custom parts made by the Technology Development Institute at Kansas State University for BOE Fabrication in Overland Park.

| Download this photo.



MANHATTAN — The Technology Development Institute, or TDI, at the Kansas State University Carl R. Ice College of Engineering is helping BOE Fabrication, an Overland Park company, in its drive to success in the Lotus car high-performance racing market.

As part of a current U.S. Department of Commerce Economic Development Administration University Center grant, TDI's mission is to advance technologies, people, and companies through collaborative engineering and business development partnerships. A prime example in achieving this mission is assisting BOE Fabrication, a leader in engineering, fabrication and performance tuning specializing in the modern Lotus line of both race and high-performance streetcars.

TDI has been assisting this small business with development and customization of Lotus car parts to meet the needs of the company's customers while at the same time providing TDI engineering interns the opportunity to fabricate production parts and experience customer order fulfillment.

Andrew Moreau, owner of BOE, which stands for Beyond Original Equipment, said K-State has played a significant role in his company's success.

"With the assistance of TDI's engineering and fabrication services, we have been able to go beyond expectations and develop unique, custom parts that satisfy Lotus customers looking to tune up and fabricate their car," Moreau said. "I have been partnering with their engineers and student interns to serve as a part of our design/fabrication team. Because of our abilities and their assistance in customizations for Lotus cars, we are able to meet our customers' needs and become a successful leader in this market."

TDI's capabilities are no surprise to Moreau. As a K-State mechanical engineering alumnus, he was a student intern while attending school. The opportunity gave him the chance to work directly with clients and gain real-world experience. As an intern, he worked with staff engineers to design projects, develop a prototype design and evaluate the performance and feasibility of the client's project. This process, Moreau said, is similar to what he does every day at BOE.

"To have the opportunity to partner with K-State and provide future engineers with the same opportunities I was afforded through my internship experience has been especially gratifying," said Moreau, who credits his K-State education and intern experience with providing him the engineering, design and manufacturing skills needed to succeed in his career and business.

"It has been rewarding to work with BOE as a longtime small business partner to both increase market competitiveness and provide our engineering interns with hands-on fabrication and order fulfillment experience they will benefit from upon graduation," said Jeff Tucker, executive director of TDI. "Our partnership is at the intersection of the university's economic and workforce development missions."

The K-State Technology Development Institute, a U.S. Department of Commerce Economic Development Administration University Center, provides a broad range of engineering and business development services to both private industry and university researchers to advance the commercial readiness of new products or technologies. Additional information is available at k-state.edu/tdi.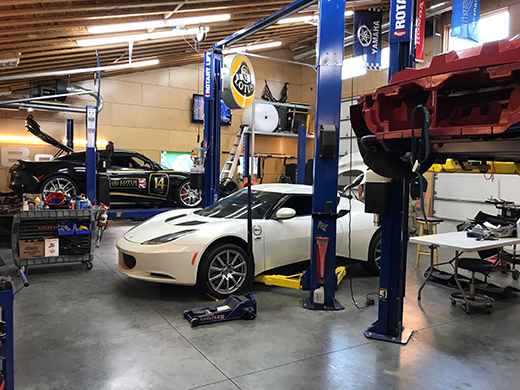 The BOE Fabrication shop in Overland Park.

The Kansas State University Technology Development Institute has been assisting the business with development and customization of Lotus car parts to meet the needs of its customers.

| Download this photo.