January 17, 2020
Pam Van Horn retirement reception rescheduled for Jan. 31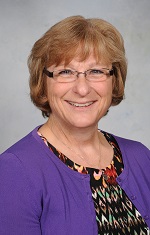 The retirement reception for Pam Van Horn scheduled for Jan. 17 has been rescheduled to Jan. 31 due to weather. The Kansas 4-H Youth Development Department will host a come and go reception from 3-4:30 p.m. Friday, Jan. 31, at the K-State Alumni Center, 1720 Anderson Ave.
Van Horn had announced her retirement effective Monday, Jan. 13, after 37 years of service to K-State Research and Extension, notably in Saline County, Central Kansas District, and the State 4-H Youth Development Office.
Please join us in celebrating Van Horn's service and dedication to the people and youth of Kansas through K-State Research and Extension since 1983.
Any cards, please send to — or email pvanhorn@k-state.edu —
Pam Van Horn
c/o State 4-H Office
1612 Claflin Rd, 201 Umberger
Kansas State University
Manhattan, KS 66506